Votez/Rate !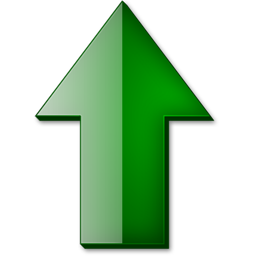 votes = 98
Vues de la page : 911
Note Rédaction : DDDD
16/05/2019
L'interview Reggae de l'artiste Groundation pour l'album The Next Generation ..
Groundation
The Next Generation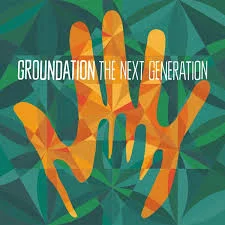 Interview Groundation ( harrison stafford ) pour dubsideradio ( merci Harrison et Marie ) version Franco-anglaise

1- We don't even present Groundation anymore. Can you please describe me a few moments that really touched you during the last 20 years of your career ?


Harrison Stafford (HS) - The ability for the music to break down barriers and bring people together has amazed me in these past 20 years. The works of Groundation have taken me all around the world to places I never heard of meetings people of all cultures and backgrounds. An example would be when we performed in North Africa, Casablanca in front of thousands of Arab muslim people just following the evening prayers at the Hassan II mosque...as an American Jew takeing the stage with a conscious roots reggae group; UNREAL !

1 - On ne présente plus Groundation mais vous pouvez nous raconter quelques moments forts de ces 20 dernières années?

Harrison Stafford (HS) - La manière dont la musique casse les barrières et ramène les gens ensembles m'étonne et me fascinera toujours. Le travail de Groundation, m'a suivis dans de nombreux endroits, j'ai pu rencontrer différentes personnes avec des cultures et des origines différentes. Par exemple quand nous avons joué en Afrique du nord, à Casablanca devant des milliers de personnes musulmanes qui suivaient la prière du soir à la mosquée Hassan II. Je suis un juif américain qui avait pris la scène avec une musique consciente dans le style reggae roots : c'était fantastique !

2- A new formation (The Newt Generation), is it an evolution or a revolution ?


(HS) - It's both a evolution and a revolution. The music has taken a new form, like a higher vibration of the same energy. Also in these times when we see what's happening socially, politically, and spiritually, we must come with a revolutionary power to defend the right.

2 - Une nouvelle formation ( The Next Génération ), une évolution ou une révolution?

(HS) - C'est les deux à la fois. La musique à pris une nouvelle forme, avec des vibrations plus élevées mais avec toujours la même énergie. C'est très important qu'à cette époque, quand nous voyons ce qu'il se passe aussi bien sur le plan social, que politique ou bien spirituel nous nous devons de venir avec une musique avec un pouvoir révolutionnaire de défense de nos droits.


3- Can you tell us a little bit more about your album « The Next Generation » ? (I made a chronicle just here : Album The next generation ) ?


(HS) - The album's concept is "The Next Generation" which is the title of the record and it stands as a statement that Grondation has returned with new members. Also the text theme of "The Next Generation" is something we are trying to pass on to our children. There are message of hope such as the songs "Lion In Man" and "My Shield" as well as warnings of certain wrongs of humanity that need to be changed like in tracks "Fossil Fuels" and "New Life". The album's introduction is something I have been dreaming of musically for years and it comes from the roots of the classic big band jazz ensembles of Duke Ellington, Count Bassie, and Woody Herman; 12 horns including 5 saxophones, 4 trumpets, and 3 trombones. I also really enjoy the fact that the lead vocal does not enter the first song until two and a half minutes and when it enters, it enters with a statement that is piercing..."Vanity has made this world condemned. You can see it in the people of today pure Babylon wickedness on parade."

Groundation music is a particular sound. It is roots reggae one-drop fusion with this jazz improvisation, harmonic, and polyrhythmic ideas. It is a sound that has been in my head from teenage time. This unique Groundation sound can be heard prominently in songs like "Prophet & Prophets" which is a in 7/4 timing, "One But Ten" with it's epic B3 organ solo and drum trading outro, and of course the final track "Father & Child" which is really a jazz ballad.

3 - Peux- tu nous en dire plus sur l'album "The Next generation" ( chronique ici Album The next generation ) ? )?

(HS) - Le concept de l'album "The Next Generation" est le titre de l'enregistrement, même si le groupe à de nouveaux membre, le groupe se bat pour les même valeurs que Groundation à défendu jusqu'ici. Le message que nous avons voulus faire passer dans l'album "The Next Generation" c'est le message que nous essayons de faire passer à nos enfants. Il y a des messages d'espoirs comme dans les chansons "Lion In Man" et "My Shield". Nous abordons aussi le sujet des problèmes de l'humanité, que nous devons résoudre dans les chansons "Fossil Fuels" et "New Life". L'introduction de l'album est quelque chose dont j'ai rêvé musicalement depuis des années, il vient des bases "roots" du grand groupe de jazz qui était composé de Duke Ellington, Count Bassie, and Woody Herman. Le groupe comprends 12 cors dont 5 saxophones, 4 trompettes et 3 trombones. J'aime aussi beaucoup le fait que le chant principal n'entre pas dans la première chanson avant deux minutes et demie et quand il entre, il entre avec une déclaration perçante ... "Vanity a condamné ce monde. Vous pouvez le voir. dans le peuple d'aujourd'hui, la perversité pure de Babylone défile. "

Groundation La musique est un son particulier. Il s'agit d'une fusion d'une seule goutte de racines reggae avec cette improvisation jazz, des idées harmoniques et polyrythmiques. C'est un son qui me trotte dans la tête depuis mon adolescence. Ce son unique de Groundation peut être entendu de manière prédominante dans des chansons comme "Prophet & Prophets" qui est un timing sur 7/4, "One But Ten" avec son solo épique d'orgue B3 et son trading de batterie, et bien sûr le morceau final "Father & Enfant "qui est vraiment une ballade de jazz.


4- Which where your inspiration for this album ?


(HS) - When it come to the horn lines and ensemble ideas it was as I mentioned the big band of the 1940s and 1950s with Count Bassie, Duke Ellington, and Woody Herman. I would say in my music creation my two strongest influences would be Bob Marley and Miles Davis. Of course the other musicians who are a part of Groundation played a huge role in defining the music and the overall final arrangements of the songs. For the text it was looking at my life and my family and wanting to create the best album I could for them. Also drawing inspiration from the world's different political and social movements taking place.

4 - Quelles sont les inspirations de l'album ?

(HS) - En ce qui concerne les lignes de cor et les idées d'ensemble, c'est comme je l'ai mentionné le big band des années 1940 et 1950 avec Count Bassie, Duke Ellington et Woody Herman. Je dirais que dans ma création musicale, mes deux influences les plus fortes seraient Bob Marley et Miles Davis. Bien sûr, les autres musiciens qui font partie de Groundation ont joué un rôle important dans la définition de la musique et des arrangements finaux des chansons. Pour le texte, il regardait ma vie et ma famille et voulait créer le meilleur album que je pouvais pour eux. S'inspirant également des différents mouvements politiques et sociaux du monde.


5- What is the feedbacks on this album from your public ?


(HS) - The public seems to be very impressed the album. Even those who question the new group and worried about the sound of the band have seen the work is very powerful, and very much "Groundation". Reggae.fr's poll of more than 16,000 industry professionals and fans voted the album "best roots reggae album" for 2018 beating out Ziggy Marley's record!

5 - L'accueil du public pour cet album ?

HS) - Le public semble être très impressionné par l'album. Même ceux qui s'interrogent sur le nouveau groupe et qui s'inquiètent pour le son du groupe ont vu que le travail était très puissant, et beaucoup "Groundation". Le sondage de Reggae.fr, mené auprès de plus de 16 000 professionnels et fans du secteur, a élu l'album "meilleur album reggae de roots" pour 2018, battant le record de Ziggy Marley!


6- For the shows, is everything ok ? Do you have a good feelings with your public ?


(HS) - Yes I have good feelings with the public. It is always developing, but it is on the right path. Today we have the musicians and the fans feel it. This past tour was filled with packed venues calling us back to the stage for two, three, and four encores! The connection is real and there are a lot of powerful feelings and positive energy on stage. This is a great moment for Groundation!

6 - Pour les lives ça se passent bien ( vous avez entamé plusieurs grosses tournées en France, Europe et Etats-Unis )?

(HS) - Oui, j'ai de bons sentiments envers le public. Il se développe toujours, mais il est sur la bonne voie. Aujourd'hui, nous avons les musiciens et les fans le ressentent. Cette dernière tournée a été remplie de lieux encombrés nous rappelant sur scène pour deux, trois et quatre rappels! La connexion est réelle et il y a beaucoup de sentiments puissants et d'énergie positive sur scène. C'est un grand moment pour Groundation!


7- Do you have any guest ?


(HS) - No guests on the record only the touring musicians of Groundation.

7 - Y a t'il des invité(e)s que l'on peut dévoiler ?

(HS) - Aucun invité n'est enregistré, à part les musiciens en tournée de Groundation.


8- What are your future project for Groundation ?


(HS) - Talking lots of things in the works now; new albums, tours, a live release.

(HS) - Parler beaucoup de choses dans les travaux maintenant; nouveaux albums, tournées, une sortie en direct.


Merci à harrison Stafford et à Marie de Baco Record pour ces réponses et le Translate, Big Up Groundation et Merci a la Team Baco Records ( Sarah, Marie )

Nicolas dubside admin dubsideradio.com
Par : admin
Vous pouvez nous récompenser pour notre travail. ( Merci ).
Videos de : Groundation
Video de l'artistes ;Groundation - Groundation | Hero | ft Ponto de Equilibrio |The Next Generation